UCSB Launches New Neuroscience Website Portal
Highlighting a campus-wide research effort to understand the nervous system using a broad array of powerful approaches.
April 29, 2020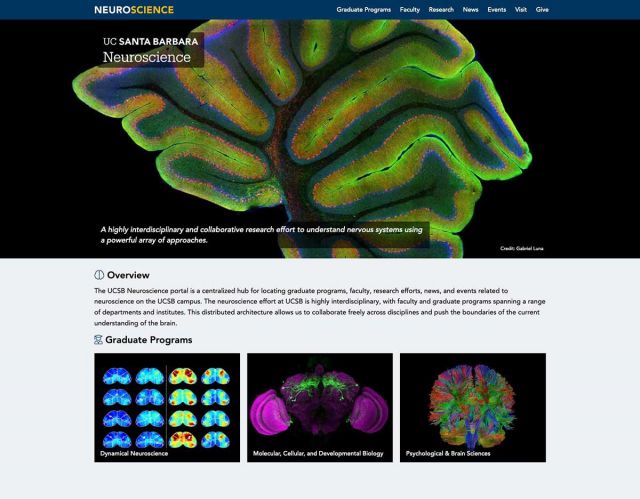 The UCSB Neuroscience portal is a centralized hub for locating graduate programs, faculty, research efforts, news, and events related to neuroscience on the UCSB campus. The neuroscience effort at UCSB is highly interdisciplinary, with faculty and graduate programs spanning a range of departments and institutes. This distributed architecture allows us to collaborate freely across disciplines and push the boundaries of the current understanding of the brain.